Regional Academic Drug Discovery Symposium
Tomorrow's Drugs Today
When: Wednesday November 8, 2017

Where: Institute for Life Science Entrepreneurship
NJCSTM Building, Kean University
1075 Morris Avenue
Union, NJ 07083
For Sponsorship Opportunities and further info contact: Sam Kongsamut, Executive Director, Entrepreneur Center, Institute for Life Science Entrepreneurship at skongsamut@ilsebio.com, Phone: 973-937-8115
For Symposium Registration Please Click Here: Regional Academic Drug Discovery Registration and Tickets
We are accepting poster presentations (Poster size: landscape 36 in x 24 in). Abstracts may be submitted at the registration link above, or by email to Sam Kongsamut at
skongsamut@ilsebio.com
and/or to David Augeri at
dja143@ored.rutgers.edu
We thank our Sponsors: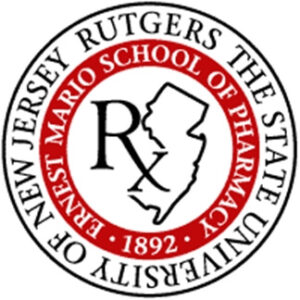 ---
Agenda
8:45AM      Welcome
Keith Bostian, Ph.D.
CEO, Institute for Life Science Entrepreneurship; Dean, NJCSTM Program and Office of Tech Transfer, Kean University
9:00AM      Session 1: Different Models
09:00AM         Tri-I TDI/Bridge Medicines: a novel academic drug discovery and development model
Bruce R. Conway, Ph.D.
Director, Rockefeller University and the Tri-Institutional Therapeutic Discovery Institute
Bruce Conway is the Director of the Robertson Therapeutic Development Fund at Rockefeller University. He is also a member of the SAB for the Tri-Institutional Therapeutic Discovery Institute, a collaboration among MSKCC, The Rockefeller University, Weill Cornell Medicine and Takeda, to advance the groundbreaking discoveries of the academic institutions. Bruce earned his PhD. in Pharmacology at the Medical College of Virginia and completed his postdoctoral fellowship at the University of Massachusetts Medical Center. He then joined Johnson & Johnson Pharmaceutical Research and Development where he championed the progression of three compounds into the clinic, one of which resulted in the FDA approval of a novel, first-in-class treatment for type 2 diabetes Invokana®. In 2006, he moved to the Institutes for Pharmaceutical Discovery as the Senior Director of Biology where he oversaw the day-to-day operations of the Biology, Pharmacology and DMPK teams. In 2013, Bruce transitioned to academia and served as the "Executive-in-Residence" at Columbia University. The following year, he joined the Rockefeller University where he serves in his current position. He serves on the Faculty within the Clinical Center for Translational Science and as an advisor to Pfizer's Center for Therapeutic Innovation, Columbia Technology Ventures, the Coulter Translational Research Boot Camp and 1st Pitch Life Sciences NYC.
09:25AM         Bootstrapping Translational Research in Academia – Rutgers University Experience
David Kimball, Ph.D.
Associate Vice President, Translational Sciences and Research Commercialization, Rutgers University
David Kimball is Associate Vice President of Rutgers Translational Sciences and Research Commercialization, in the Office of Research and Economic Development. He is also a Research Professor in the Ernest Mario School of Pharmacy. David obtained his PhD in Organic Chemistry/Chemical Biology from the State University of New York at Stony Brook, and spent the first 19 years of his career at Bristol-Myers Squibb Pharmaceutical Research Institute, leading drug discovery and development efforts in cardiovascular medicine and oncology. In 2001 he moved to Lexicon Pharmaceuticals in Princeton, NJ as Vice President of Chemistry and directed discovery and development chemistry efforts for Lexicon's entire small molecule clinical pipeline. Prior to joining Rutgers University, David also served as Senior Vice President of Nonclinical Research at Pharmacopeia, Inc., and Chief Scientific Officer of Hydra Biosciences, in Cambridge, MA.
09:50AM      The Moulder Center for Drug Discovery Research – Integrating the Best of Academia & Industry
Wayne Childers, Ph.D.
Associate Professor, Temple University School of Pharmacy and The Moulder Center for Drug Discovery Research
Wayne Childers is Associate Professor of Medicinal Chemistry at Temple University School of Pharmacy, Philadelphia, PA  and Associate Director of the Moulder Center for Drug Discovery Research.  Wayne received his BA from Vanderbilt University in chemistry in 1979 and a PhD in organic chemistry from the University of Georgia in 1984. He served as an Assistant Adjunct Professor at Bucknell University before accepting a position as a postdoctoral fellow at the Johns Hopkins University School of Medicine. He then joined Wyeth Research, Inc.in 1987, working for over 23 years as a medicinal chemist in numerous therapeutic areas, including psychiatric diseases, stroke, epilepsy, Alzheimer's disease, and the treatment of chronic pain. Teams under his leadership delivered 4 compounds to clinical trials.  Wayne then accepted his present position at Temple University in 2010.  Wayne is an author on over 50 peer reviewed papers, reviews and book chapters and is an inventor on 40 US patents. 
10:15AM         Translating Academic Innovation into Commercial Opportunity through LIBH REACH Program
Li Liu, Ph.D.
Assistant Director, Business Development, Center for Biotechnology, Stony Brook University
Li provides technology commercialization and business development services to facilitate new venture creation and support emerging company growth. Currently, Li is working with a dozen New York state based startup companies across the Life Sciences Industry. Li is also a core member of Long Island Biosciences Hub (LIBH), which was formed after the NIH Research Evaluation and Commercialization Hub (REACH) award (three awardees across the country) was received. Li manages the technology development fund to invest in promising therapeutics, diagnostics, medical devices, research tools and healthcare IT projects across Stony Brook University, Cold Spring Harbor Laboratory and Brookhaven National Laboratory and help the innovations into the commercial sector via startup companies, licensing opportunities, and/or strategic partnerships. Li received his B.S. in Chemistry from Fudan University in China and Ph.D. in Chemistry from Stony Brook University. He has also passed CFA level III exam (CFA expected 2018) and is alumni of Fundamentals of the Biosciences Industry Program. Prior to joining the Center he worked at Ascent Biomedical Ventures and Forest Laboratories conducting due diligence on investment/M&A opportunities.
10:40AM    Break 
11:15AM    Session 2: Funding Translational Research
Ordinarily, academic funding is difficult to obtain for other than for basic research. To fund advanced efforts and move down the path to IND, support from groups such as Venture Capital (VC), angel investors, foundations or pharma/biotech needs to be obtained. Understanding what each of these groups are looking for and when might be a good time to approach them will be helpful. This session will be conducted in panel format to maximize utility to the audience using Q&As. The start of the session will be a short introduction from each the 4 panelists representing VC, angel, pharma and foundation.
Session chair – Vincent Smeraglia, J.D., Executive Director, Office of Research Commercialization, Rutgers University
Vincent A. Smeraglia, Esq. is the Executive Director, Strategic Alliances, developing Rutgers collaborative relationships with universities, foundations, and corporate partners.  Previously, Mr. Smeraglia was the Executive Director of the Rutgers office of Technology Commercialization overseeing patenting and licensing of Rutgers inventions.  Mr. Smeraglia was also the Executive Director of the UMDNJ Office of Technology Transfer & Business Development.  He has also conducted biomedical research at Cytogen Corporation, developing antibody conjugates for diagnostic and therapeutic clinical uses.  Mr. Smeraglia has a B.S. in Biochemistry from Rutgers and a Masters of Intellectual Property and J.D. from the University of New Hampshire Law School.
Peter Alff, Ph.D., Executive in Residence, Kairos Ventures
In his role as Executive in Residence at Kairos Ventures Peter works directly with founding scientists and their teams to develop and execute both scientific de-risking and commercialization strategies for Kairos portfolio companies. Peter provides management and business development guidance, enabling these companies to readily define and negotiate potential risks while maximizing progress towards key scientific and commercial milestones. Peter brings over a decade of experience in translational science, business development, and startup operations with an emphasis on early-stage life science and biotechnology companies. Peter has been a founder and Director of Strategic Initiatives for a biotechnology and protein-engineering company, leading programs that raised millions of dollars. As a former Business Development Manager for NYU's Office of Therapeutics Alliances, Peter has facilitated company formation based on university technology across multiple therapeutic areas, including oncology, auto-inflammation, neuroscience and infectious disease, and brings significant expertise in the nuanced process of translating university research and intellectual property into commercially viable ventures. Peter completed his postdoctoral training at The Rockefeller University, received his PhD in Molecular and Cellular Biology from Stony Brook University, and completed his undergraduate studies at Muhlenberg College where he received a B.S. degree in Biology.
Stephen Goodman, JD, Co-Founder, Mid-Atlantic Bio Angels
Stephen M. Goodman is a co-founder of Mid Atlantic Bio Angels (www.bioangels.net), an angel investor group, and 1st Pitch Life Science (www.1stpitchlifescience.com), a public forum for pitches from pre-investment stage companies, in each case for companies in the life sciences. He has mentored numerous life science and technology start-ups through The Eugene Lang Entrepreneurship Center at Columbia Business School, the Columbia-Coulter Translational Research Partnership, the Bench-to-Bedside Initiative of Weill-Cornell Medical Center, Memorial Sloan Kettering Cancer Center and Rockefeller University and the E-Lab for Life Science Entrepreneurs sponsored by the New York City Economic Development Corporation. Steve is also a partner and co-head of the Life Sciences Group at Pryor Cashman a law firm in New York City. His clients include drug development and diagnostic companies, medical device companies, clinical trial management companies and companies in other technology businesses. He is a member, and has served as the chair, of the Biotechnology Law Committee of the American Bar Association's Science and Technology Law Section, and sits on the editorial board of The SciTech Lawyer, a popular publication of that section.
Carolyn Buser-Doepner, Ph.D., VP and Global Head of Discovery Partnerships with Academia, Glaxo Smith Kline R&D
Carolyn A. Buser is Vice President of Discovery Partnerships with Academia at GlaxoSmithKline.  She received her B.A./B.A. in chemistry and German from Bryn Mawr College, spent one year as a Fulbright Scholar at the Technical University of Braunschweig in Germany, and obtained her Ph.D. in Biophysical Chemistry at Yale University in 1992.  She was a Damon Runyon – Walter Winchell postdoctoral fellow at the State University of NY at Stony Brook and subsequently served as Research Assistant Professor.  In 1996, Carolyn joined the Oncology group at Merck Research Labs, holding positions as preclinical team leader for several drug discovery programs, director of Oncology Health Care Solutions, and finally senior director of External Scientific Affairs in Oncology.  In March 2011, Carolyn joined GlaxoSmithKline (GSK), where she now leads a team of drug development scientists who identify and progress novel targets in partnership with biology and disease experts in academia.  Within GSK, she co-chairs the GSK Fellows Program and is a member of the Technology and Discovery Investment Boards.  Carolyn is a member of AACR and AAAS and is bilingual in German.
James Golubieski, President, NJ Health Foundation/Foundation Venture Capital Group
James M. Golubieski is President of New Jersey Health Foundation and its affiliate, Foundation Venture Capital Group, LLC, a company that provides pre-seed funding to new health-related startup companies founded by New Jersey researchers to help them advance toward commercialization. Jim works closely with the companies in which Foundation Venture has invested, sits on their Boards and provides guidance in helping them to develop their business models. Previously he had been CFO of Array Medical, Inc., a medical device start-up company established in 1995 that developed a groundbreaking blood test to test platelet function.  The company was sold in 1999.  Jim was also the chief operating officer and senior executive vice president of Glendale National Bank and a member of its board of directors, president of Glendale Investment Corp. and Glendale Mortgage Services, Inc. and chief financial officer of Glendale Bancorp, which was acquired by Mellon Financial., For 10 years prior he had been with KPMG.
12:15PM    Lunch and Poster Session: Topics in Academic Drug Discovery
Accepting poster abstracts with registration
2:00PM      Session 3: Case Studies
2:00PM           Trigriluzole: An SBIR-Derived Clinical Compound for the Treatment of Neurological Diseases and Melanoma
Allen Reitz, Ph.D.
CEO, Fox Chase Chemical Diversity Center
Allen Reitz is CEO and founder of the Fox Chase Chemical Diversity Center, Inc. (www.fc-cdci.com) with laboratories in Doylestown and King of Prussia, PA.  FCCDC is an early-stage translational research organization with a core competency in target validation, hit to lead and lead optimization medicinal chemistry.  He has had >35 years of experience in the pharmaceutical industry, including nearly 26 years with Johnson & Johnson. He has developed 8 compounds that have entered human clinical trials. He has >140 scientific publications and 61 issued U.S. patents, and is the Editor-in-Chief of the journal Current Topics in Medicinal Chemistry. He has extensive experience in project and portfolio management, target validation, hit triage, hit to lead and lead optimization medicinal chemistry, eADME profiling, and preclinical candidate selection. He is also Adjunct Professor at Drexel University College of Medicine, holds an Executive Masters in Technology Management from the University of Pennsylvania (Wharton, Penn Engineering), and is a Moore Fellow in the Management of Technology (U. Penn.). Dr. Reitz is also a founder and CEO of ALS Biopharma, LLC, focusing on the neurological condition of amyotrophic lateral sclerosis.
2:30PM           CX3CR1 Chemokine Antagonists Halt Metastatic Spreading in Animal Models of Metastasis
Joseph Salvino, Ph.D.
Professor, Medicinal Chemistry, The Wistar Institute
Joe Salvino is currently at The Wistar Institute, Philadelphia, PA. He received his Ph. D. from Brown University with Prof. Paul G. Williard and Postdoc'ed with Professors KC Nicolaou and Ralph F. Hirschmann at the University of Pennsylvania. His expertise is in medicinal chemistry, with over twenty years experience. He is currently focusing on early stage in vivo pharmacological target validation, hit to lead, and lead optimization to provide value to Academic Drug Discovery programs. Joe has been involved in three start-up companies: Alliance Discovery, Inc, Kerberos Biopharmaceuticals, Inc, and Context Therapeutics, Inc. the latter two spun out of Drexel University College of Medicine. Joe had a Project leader role in several pharmaceutical companies, successfully optimizing and providing development candidates, several of these candidates have successfully completed human phase I and phase II clinical trials, including Entereg®, ADL-101, and Radezolid®. Expertise: High Throughput Chemistry/ Hit to Lead/ Lead Optimization Medicinal Chemistry / Rational Drug Design.
3:00PM           ILSE-CTM-ATCC Partnership: The Evolution of an Idea into Products used in Drug Discovery
Tasha M. Santiago-Rodriguez, Ph.D.
Scientist and Team Leader, ATCC-Center for Translational Microbiology
Dr. Tasha Santiago-Rodriguez is a scientist and team leader at the ATCC-Center for Translational Microbiology (ATCC-CTM), where she joined in 2016. Her current role involves the development and implementation of spike-in standards in microbiome research. Dr. Santiago-Rodriguez received a Ph.D. from the University of Puerto Rico in Public Health Water Microbiology. She moved to San Diego for a postdoctoral appointment at the University of California to work on diverse areas of human microbiome research. There, she worked in the characterization of the meta-transcriptome profiles of Methicillin-Resistant Staphylococcus aureus (MRSA) bacteriophages in the human bloodstream, microbiome and virome profiles in association with urinary tract infections, and short and long-term effects of antibiotics to the human gut and oral virome. Dr. Santiago-Rodriguez was also a recipient of a prestigious postdoctoral fellowship from the Howard Hughes Medical Institute to work in the characterization of ancient human gut and oral microbiomes, viromes and resistomes.
3:30PM      Networking/refreshments
5:00PM      Adjourn

Acknowledgements: Models: Bruce Conway, Marlene Jacobson, Joe Salvino; Funding: Brad Sherbourne, Vincent Smeraglia; Posters:
David Augeri, Jacques Roberge; Case Studies: Andrew Kruegel; And the wider organizational committee: Bob DeVita, Peter Tolias,
Allen Reitz, Dennis Gross, Diane Fabel, Troy Messick, Ofra Weinberger, Keith Bostian, Eric Eckland, Ajay Kumar, Bill Greenlee,
John Siekierka, Ron Doll, Nadim Shohdy, Dirk Trauner, Alan Whitehead, Jim Barrett, Amjad Ali, David Bleakman, Mike Foley, Orin
Herskowitz, Fraser Glickman, Harvey Homan, Craig Parish, Mike Tocci, Tony delCampo, Steve Lesiak