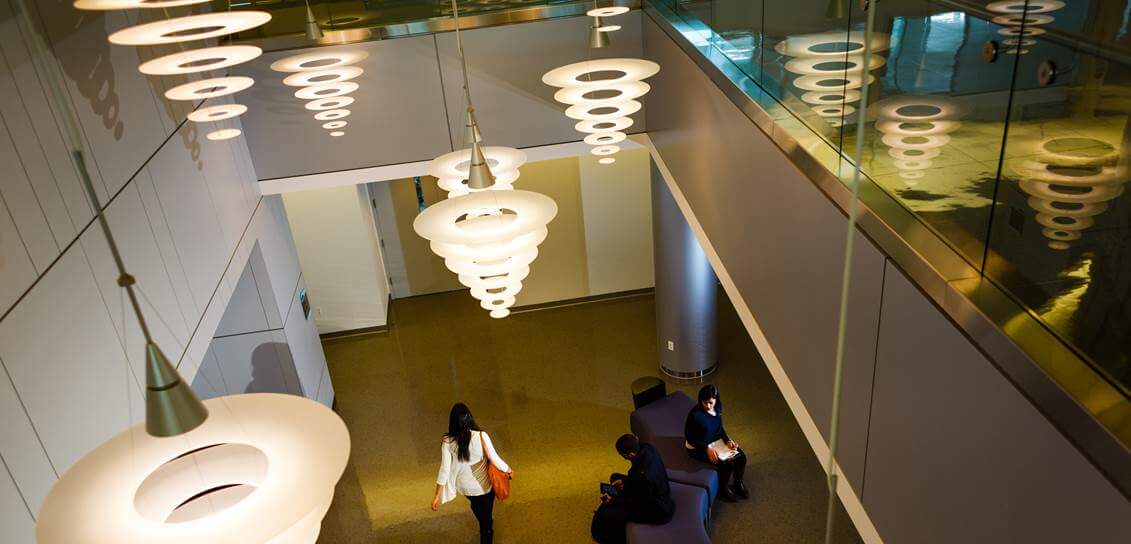 Institute for Life Science Entrepreneurship Announces $4M SBIR and STTR Awards to Companies
UNION, N.J. — The Institute for Life Science Entrepreneurship (ILSE) at Kean University announced awards from the US Small Business Administration's Small Business Innovation Research (SBIR) and Small Business Technology Transfer (STTR) programs, known as America's Seed Fund. In the most recent funding cycle, companies in the ILSE community received $3.97M to advance programs for novel antibiotics and antifungals and for potential new therapeutics for treating Alzheimer's disease.
"These programs are the lifeblood of startup and early-stage companies. Promising but unproven technologies require seed funding to de-risk the scientific approach. For entrepreneurs with innovative and exciting ideas, there is often nowhere to go", said Keith Bostian, Ph.D., ILSE CEO and Associate Provost for Integrative Sciences at Kean University, where ILSE is located. "Translational research funded by SBIRs and STTRs enable the critical first steps to developing new products for healthcare."
"We are thrilled for these companies", said, Thomas Richardson, Ph.D., ILSE president. "Kathera and Prokaryotics have had outstanding successes with these programs and have won awards before. With Nanonewron, a first time STTR recipient, the New Jersey life science ecosystem continues to bring in federal research dollars, create jobs and develop promising solutions to some of society's most pressing healthcare needs. We celebrate their success."
The award winners are:
• Kathera Bioscience Inc. received an SBIR Phase 1 from the National Institute of Allergy and Infectious Diseases entitled, "A Redesigning Existing Drugs against Indispensable Targets (ReEDIT) platform technology for discovery of novel drugs to treat fungal infections". The two-year award is valued at up to $597,060. "We are excited to have received this funding from NIAID to support our 'Redesigning Existing Drugs against Indispensable Targets (ReEDIT)' platform to combat fungal infections. Drug-resistant fungal infections pose increasing challenges to public health and this funding will advance studies toward the development of new broad-spectrum antifungal drugs. Kathera is grateful to the Institute for Life Science Entrepreneurship for providing accelerator and incubator services that supported the launch of our biotech startup and its R&D programs. " – Stephen Parent, Ph.D., VP of Business Strategy and Development
• Nanonewron LLC received an STTR award from the National Institute on Aging for the project entitled, "Discovery of therapeutic nanobodies targeting brain TNF-α for the treatment of Alzheimer Disease" in the amount of $499,828. "We are thankful to NIA for this funding to advance our program in collaboration with Rutgers University. Therapeutic nanobodies represent a promising advance to inflammation leading to Alzheimer's disease and our technology is a first-in-class approach to addressing this intractable, and growing, problem with aging." –Luciano D'Adamio, Ph.D., Co-founder
• Prokaryotics Inc. received an SBIR fast track phase 2 entitled, "Development of a novel broad spectrum antifungal therapeutic targeting Glycosylphosphatidylinositol (GPI) biosynthesis and cell wall biogenesis" in the amount of $2.875M. "Emerging drug-resistant yeasts and molds are increasingly problematic in the community and healthcare settings. We are grateful to the NIH and peer reviewers for supporting Prokaryotics' first antifungal program aimed at developing a mechanistically new antibiotic to address this threat."—Terry Roemer, Ph.D., Chairman, Founder & Chief Scientific Officer
In the past 4 years, companies at ILSE have raised $30M in grants from both federal sources and the state of New Jersey, including SBIRs and related, and collectively employ about 40 scientists on site in Union, NJ. ILSE supports translational research by providing incubator space, consulting expertise directly and via a network of global life-science experts and a core lab network of R&D service organizations.
About Institute for Life Science Entrepreneurship
The Institute for Life Science Entrepreneurship (ILSE) at Kean University is a non-profit organization located in Union, N.J., USA. Located in Kean's STEM building, ILSE provides incubator space and accelerator services to life science companies and is also a science-driven and translational research institute working in partnership with major academic, non-profit, and corporate organizations, and with entrepreneurs and regional institutions. ILSE is also an accelerator in the CARB-X Global Accelerator Network and provides knowhow, diagnostics expertise, business strategy and other support to CARB-X's growing portfolio of innovative antibacterial development projects. Visit https://ilsebio.com/
About Kean University
Founded in 1855, Kean University is one of the largest metropolitan institutions of higher education in the region, with a richly diverse student, faculty and staff population. Kean continues to play a key role in the training of teachers and is a hub of educational, technological and cultural enrichment serving more than 16,000 students. The University's six undergraduate colleges offer more than 50 undergraduate degrees over a full range of academic subjects. The Nathan Weiss Graduate College offers six doctoral degree programs and more than 70 options for graduate study leading to master's degrees, professional diplomas or certifications. With campuses in Union, Toms River, Jefferson and Manahawkin, New Jersey, and Wenzhou, China, Kean University furthers its mission by providing an affordable and accessible world-class education.
Visit www.kean.edu
CONTACT:
Thomas Richardson, Ph.D.
President, ILSE
trichardson@ilsebio.com