ILSE and the Center for Translational Microbiology (CTM) have extensive in-house capabilities. In addition, ILSE has assembled a host of quality companies to help support discovery and development.  Our executive management team has experience in establishing and running CROs and some members have extensive experience in the CRO service space. Through our contacts, we have established partnerships with leading and highly specialized service providers that provide services from early stage discovery to late phase clinical. Whether you are in the target validation phase or you have a drug candidate in the clinic, there is support from the core lab network to move your projects to the next value point.  The lab networks provide high quality work in a preferred manner to ILSE companies.
PARTNERS

Public Health Research Institute at New Jersey Medical School is a translational research organization that emphasizes fundamental, applied and clinical research. PHRI with its substantial resources and knowledge accumulated over decades of drug discovery and development work is able to take its client projects to the required goals by applying latest translational research components.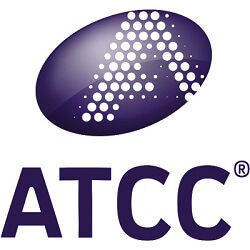 ATCC is the world's foremost biological resource center and is known for expertise in the production and authentication of a large variety of microbes and their derivative products.  ATCC is also a leading provider of biological standards and also provides assays, DNA extraction, sequencing and relevant core services to its clients.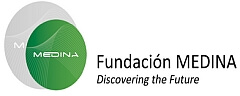 Fundacion MEDINA is a non-profit Research Organization established as a Spanish public–private partnership to discover new drug leads for unmet medical needs. MEDINA develops drug candidates from in house research program and external collaborations and has unbroken historical ties to some of the most important natural products derived drugs discoveries of recent decades.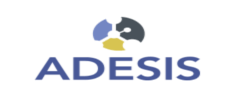 Adesis is a contract research organization (CRO) supporting the pharmaceutical and biopharmaceutical industry, biomaterials, and catalysts industry. It specializes in organic and organometallic synthesis from milligrams to multi-kilogram quantities. Adesis has a business model of providing clients with organic chemistry services in three areas: early stage research, scale up and development, and specialty manufacturing.

IHMA is a premier provider of antimicrobial drug development studies, offering a full suite of technical capabilities and domain expertise in all phases of antimicrobial drug development: drug discovery, clinical development, regulatory approval and commercialization. With facilities in the USA, Europe, China and India, IHMA is able to collaborate with and support companies around the world in the pharmaceutical, biotechnology and diagnostic device industry.

John Hopkins Health Care Solutions is a non-profit research institute that is part of John Hopkins Medicine. The institute carries out Pre-clinical & clinical consulting and Phase I planning & support, population health analysis & outcomes, evidence-based medical / clinical solutions & translational research for its clients.
ILSE aims to grow this network with additional partners to support activities of ILSE and its research centers and portfolio companies.