ILSE Hosts Rutgers iJobs – Panel Discussion "Career Development in Life Sciences"
On March 15, 2016, the Institute for Life Science Entrepreneurship hosted Ph.D. students from Rutgers University in an engaging and informative panel discussion on how to develop your career as a Ph.D.  This well attended event was led by a panel of veteran pharma industry leaders, life science entrepreneurs and leading microbiologists working at ILSE's ATCC-Center for Translational Microbiology (ATCC-CTM) as well as colleagues of ILSE at Kean University.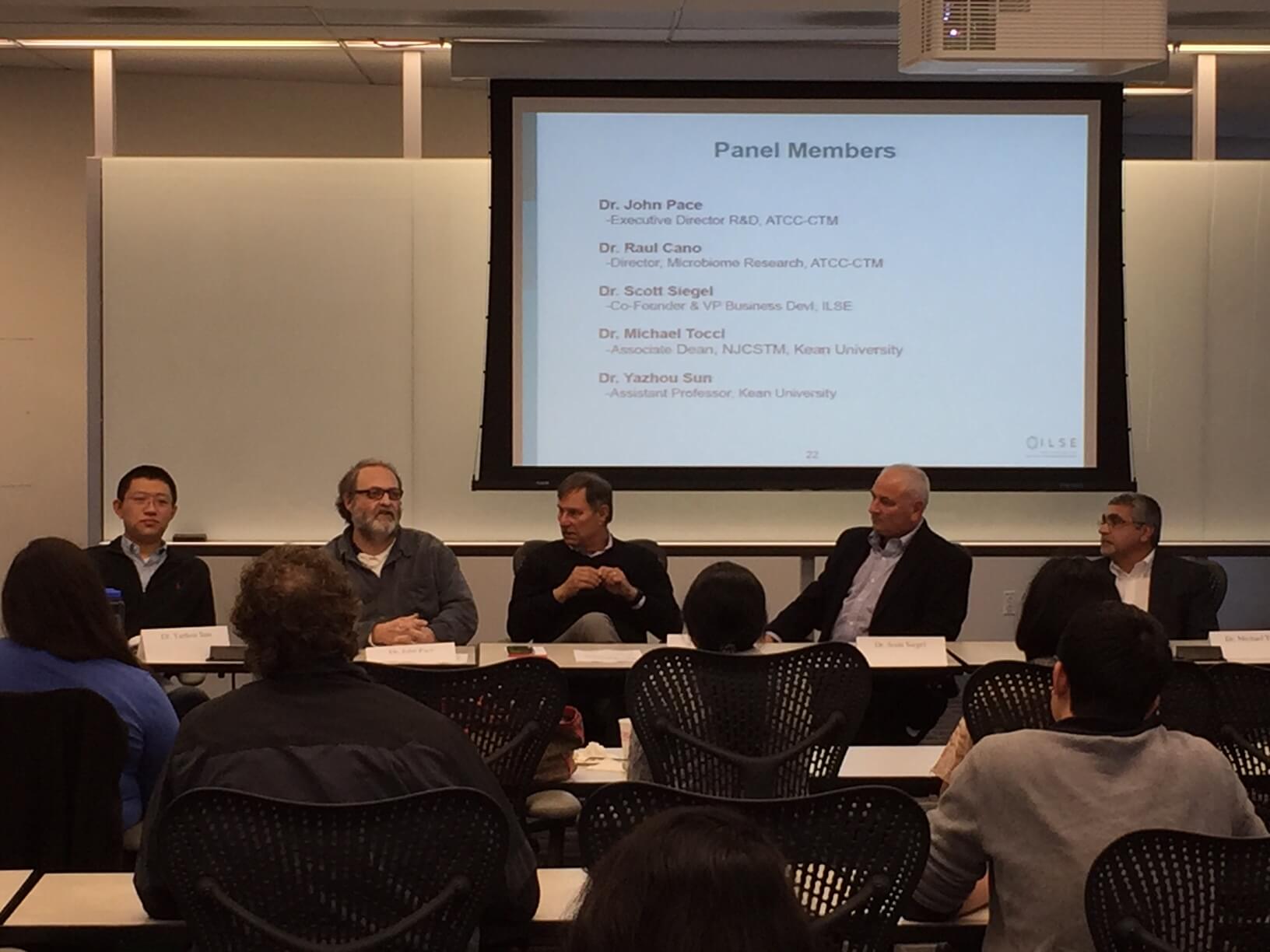 Panel Members pictured from left to right:  Dr. Yazhou Sun-Assistant Professor, Kean University, Dr. John Pace-Executive Director R&D, ATCC-CTM, Dr. Raul Cano-Director, Microbiome Research, ATCC-CTM, Dr. Scott Siegel-Co-Founder & VP Business Development, ILSE, Dr. Michael Tocci-Associate Dean, NJCSTM, Kean University
About Rutgers iJobs
The Rutgers University iJOBS Program, funded by the National Institutes of Health, prepares biomedical scientists for a range of careers in five professional tracks: i) science and health policy, ii) business management, iii) intellectual property management, iv) clinical and regulatory sciences, and v) health and science data analysis. The program is designed to complement time spent outside of lab and to maintain research as the primary trainee focus, while offering programming to broaden trainee's perspectives, experiences and knowledge to facilitate pursuit of non-academic careers. Elements include core professional skills training, site visits to partnering companies, didactic courses relevant to the five career tracks, shadowing experiences and career placement support.