2nd ILSE Stakeholder Forum – March 8, 2016
Incubator "fully occupied" and expansion plans unveiled as Institute for Life Science Entrepreneurship (ILSE) addresses stakeholders
ILSE's accomplishments and plans outlined during forum held at organization's headquarters in STEM building on Kean University Campus. Multimillion-dollar ATCC Center for Translational Microbiology along with ILSE Labs Incubator and Entrepreneurial Center cited as cornerstones of early achievement.
UNION, NJ – "We are looking to expand the ILSE incubator to support up to 20 to 30 additional early stage life sciences companies as part of our mission to enhance the entrepreneurial ecosystem here in our region. We call on our regional partners across government, business and academia to join us in making this vision a reality." Scott Siegel, PhD, Vice President of Business Development for Institute for Life Science Entrepreneurship (ILSE) addressed attendees of the organization's second stakeholder forum. Siegel explained how the organization planned to build on early successes and further contribute to the area's life sciences industry and ILSE's mission to accelerate life sciences innovation in medicine, devices and other technologies to improve human health.
Since its inception in 2014, ILSE has worked to create a new hub for early stage life science entrepreneurship by establishing new wet laboratory incubator space, its own funded research and development (R&D) program and by sponsoring various networking and educational programs. These efforts have supported the creation of more than two dozen onsite jobs to date, and have attracted the attention and investment dollars of ATCC, the premier global biological materials resource and standards organization.
"With the launch and full occupancy of our new incubator facilities, and the formation of the ATCC Center for Translational Microbiology, ILSE is providing a highly advanced environment conducive to innovation and discovery for start-up life science entities and researchers," emphasized Dr. Keith Bostian, Interim CEO, ILSE, and Dean, New Jersey Center for Science, Technology & Mathematics (NJCSTM) and Office of Technology Transfer at Kean University.
"A center like ILSE creates opportunities for progress. That progress may be demonstrated through smaller changes in our scientific understanding or it may be demonstrated through big breakthrough ideas that change the course of modern medicine," Assemblyman Jamel Holley, a Kean University alumnus, highlighted the innovative partnership between the University and ILSE that helped to kick-start this initiative. "The ILSE incubator, and the work the organization is doing to promote life sciences in the State, speaks to the very heart of what New Jersey has to offer, not just regionally, but nationally and across the globe. Supporting – and strengthening – New Jersey's position as a leader in life sciences innovation begins with empowering the small start-up that has an idea, whose research is showing promise.
"We saw this as an opportunity to expand our footprint into the talent and resource rich New Jersey region and develop new research tools and technologies that will enable the execution of 21st century microbiological R&D."  Dr. Raymond Cypess, Chairman and CEO of Manassas, Virginia-based ATCC spoke about his company's decision to make a significant R&D investment in partnership with ILSE, and then went on to outline the critical elements our region needs to enable a broader renaissance of entrepreneurial life sciences.
The Institute for Life Science Entrepreneurship (ILSE) held its second stakeholder forum, entitled "Working Together to Transform the Life Sciences Ecosystem in New Jersey" on Tuesday, March 8, 2016, from 9am-12pm at its headquarters and laboratories in the state-of-the-art STEM building at 1075 Morris Avenue on the campus of Kean University in Union, New Jersey.
By invitation, nearly 100 attendees heard from speakers who included professionals from life sciences and academia and New Jersey government officials, among them: Phillip Connelly, Executive Vice President, Kean University; Dr. Raymond Cypess, CEO, ATCC; Dr. Thomas Richardson, Vice President Strategic Initiatives, BioNJ; Margie Piliere of Choose: New Jersey; New Jersey Senator Thomas Kean, Jr.; and Assemblyman Jamel Holley. Michael Brown of PROTECS, Inc, outlined a conceptual visualization, floor plan and cost estimates for the first phase of ILSE's incubator expansion.
About ILSE
The Institute for Life Science Entrepreneurship (ILSE) is an independent 501(c)(3) non-profit translational research institute founded in 2014. The Institute's mission is to bridge the gap between academic and industrial science via the creation of a regional science, business and education ecosystem that fosters identification of early innovation and expedites its translation into medically and commercially viable solutions, developing a culture of entrepreneurship, and training the region's next generations of entrepreneurs. For information, contact Scott Siegel, PhD, at (908) 737-1922 x104 or ssiegel@ilsebio.com. Visit ILSE online at www.ilsebio.com.
Photos taken during ILSE 2nd Stakeholder Forum, March 8, 2016: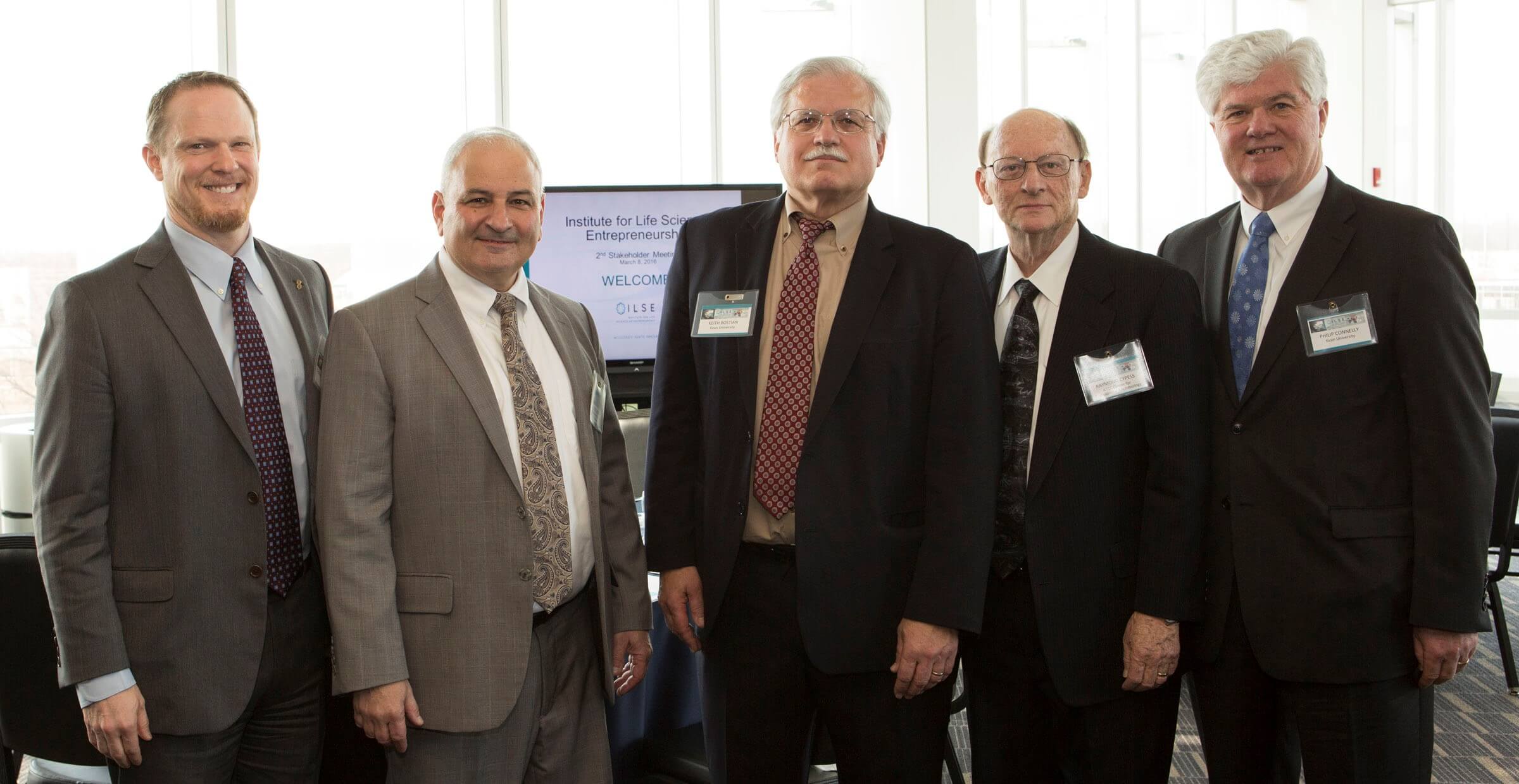 Pictured from left: Dr. Thomas Richardson, VP, Strategic Initiatives, BioNJ; Dr. Scott Siegel, Business Development, ILSE; Dr. Keith Bostian, Interim CEO, ILSE, and Dean, New Jersey Center for Science, Technology & Mathematics (NJCSTM) and Office of Technology Transfer; Dr. Raymond Cypess, CEO, ATCC; Phillip Connelly, EVP, Kean University. Photo credit: Rosanna Arias/Kean University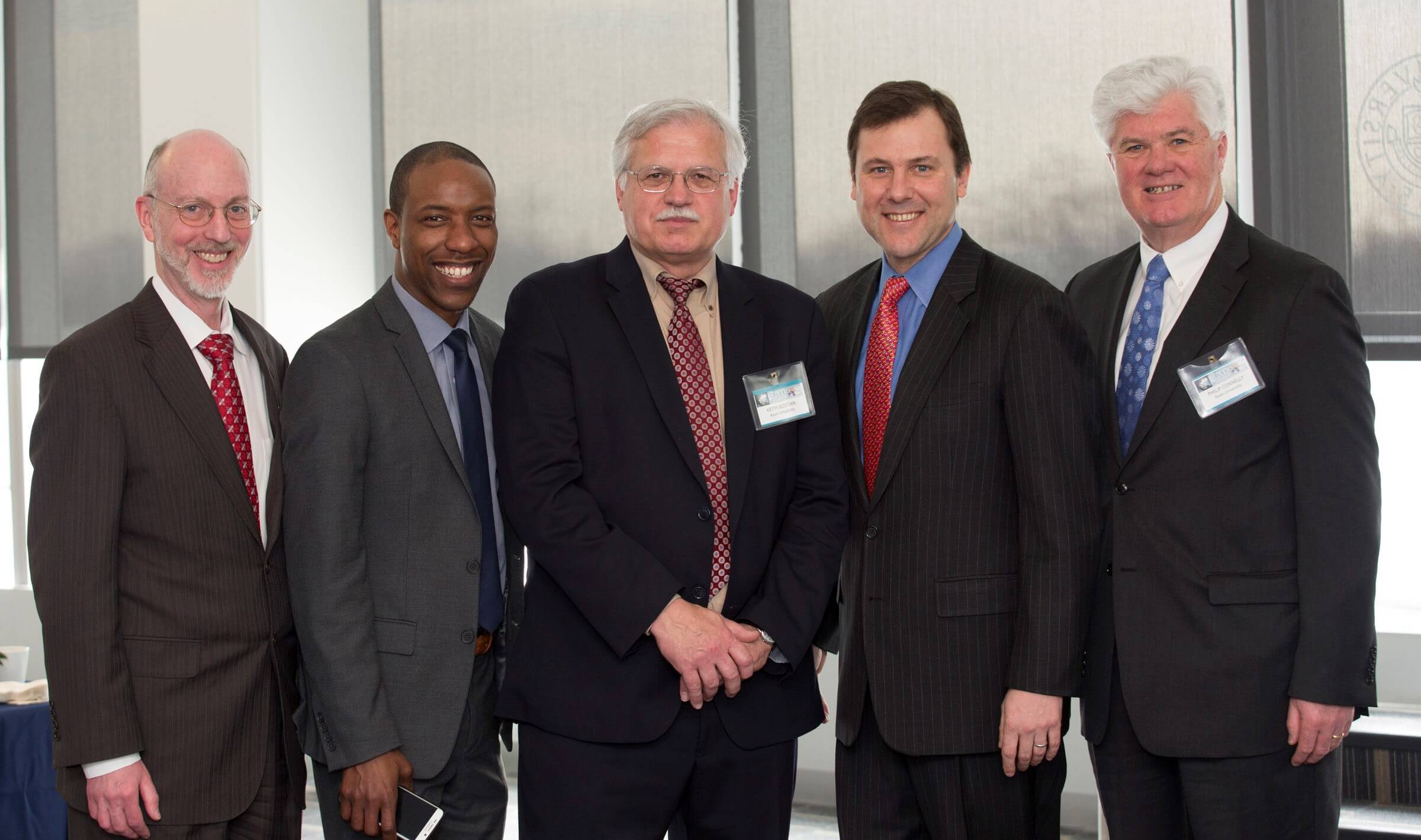 Pictured from left: Dr. Jeffrey Toney, Provost and Vice President for Academic Affairs, Kean University; Jamel Holley, New Jersey Assemblyman; Dr. Keith Bostian, Interim CEO, ILSE, and Dean, New Jersey Center for Science, Technology & Mathematics (NJCSTM) and Office of Technology Transfer; Thomas Kean, Jr., New Jersey State Senator; Phillip Connelly, EVP, Kean University. Photo credit: Rosanna Arias/Kean University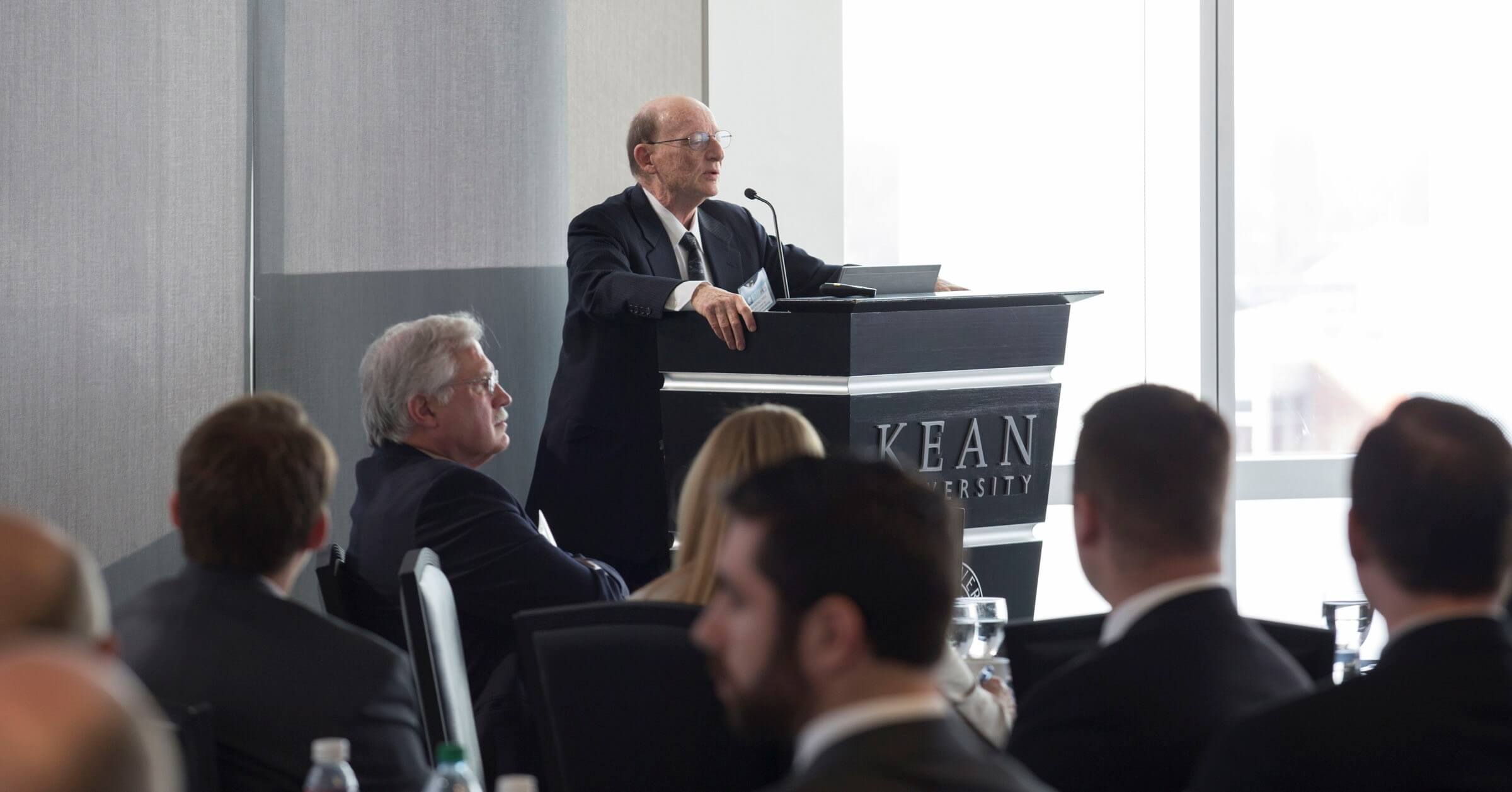 Pictured: Dr. Raymond Cypess, CEO, ATCC, addresses the Institute for Life Science Entrepreneurship's 2nd Stakeholder Forum on March 8, 2016, in the state-of-the-art STEM building on Kean University campus, Union, New Jersey. Photo credit: Rosanna Arias/Kean University